The new H6D-50c launched in April of 2016 for Hasselblad's 75th anniversary; I watched the video in awe. I have been at this for nine years, three of which are medium format. So the thoughts flew… This was a camera I had to try in MotoGP. I put it out there as an idea and it soon became reality.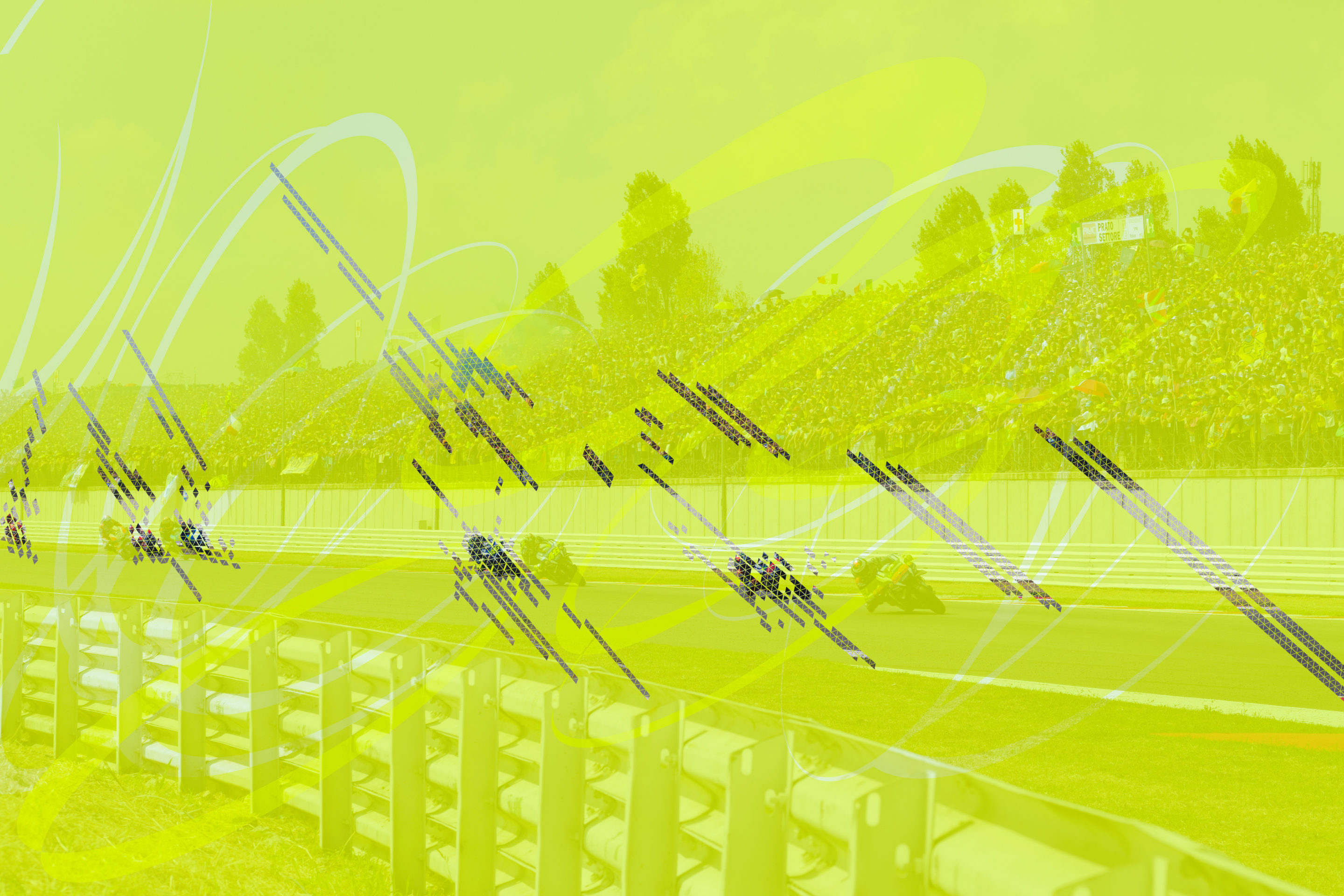 Hasselblad released the announcement right after the Argentina round and before Circuit of the Americas. At the time, I was in over in my head in grant and proposal writing, as well as, a large amount of rejection. The only thing left to do was to let go, surrender and ask questions; what I am working with at this present moment? Creating abstract works that speak to the elegance of speed, dynamism and the beauty in perspective. Yes, there is more beyond this but I can't reach too far, way out there, somewhere I am not. It doesn't mean I stop projecting, that is part of the fun.
Working with Dorna Sports S.L., the commercial rights holder for the motorcycling sport of MotoGP has been a great achievement. They have challenged me, pushed me as a creative and I couldn't be more grateful for their support. My main goal has been to collaborate with cultural and corporate entities through the art; it takes a lot of perseverance and discovering the right fit is not easy. That's when Hasselblad came through and provided me the opportunity to take the new H6D-50c to MotoGP.
It wasn't possible to take a camera for several races in anticipation of showing artwork in Argentina. . . That's another story about another concept that's not quite ready. In hindsight my budget was not ready either. It's tricky to manage 18 races in 15 countries over a period of roughly 8 months. I have watched the photojournalists and commercial photographers do it for some time now; their passion, storytelling and the delivery of phenomenal work is outstanding. Later in the season I decided on one race in Italy, number 13 of 18, GP TIM di San Marino e della Riviera di Rimini, #SanMarinoGP at Misano World Circuit, Marco Simoncelli.
I worked closely with Hasselblad Marketing in New Jersey to prepare a story for Hasselblad Our World and tell a story of my trip to Italy through social media. Hasselblad Corporate did not end up publishing the story . . . but I made a lot of new friends and created a new art piece
The process was extraordinary, it always is. I enjoy the MotoGP weekend from walking the track several times, mulling over locations during practice and qualifying to race day where the energy is high and we are on point for the action to unfold. For my partner Bruce and I, this was our first time in Europe! There was some adjusting to language and navigation from Milan to Cattolica but we adapted quickly and look forward to more GP races outside of the U.S. Spain in 2017? Maybe! There are so many magnificent places that the championship travels to.
On our way back we stopped at David Bowie Is at MAMbo in Bologna and then spent the day at Museo del Novecento in Milan. In the early evening we headed to the Brera District, a section of Milan that is artful and inspiring. One of the main reasons for choosing the race in Italy was to further engage with the art of the Italian Futurist Movement. I am enamored by the lines of force in their work and concepts of simultaneity in imagery.
If I can compare in the 21st century what the Italian Futurists may have been experiencing when, lets say, trains were beginning to move and speed was becoming, I would offer meditation, slipping into the speed itself. I would add to duration the simultaneity in breath and movement, forming one pointed focus and perhaps even a space beyond that. Motorcycle racing becomes a metaphor and I am excited to see the 2017 season, my tenth in MotoGP.